In 2010, NYCHA overestimated the amount of federal funding it would receive for Section 8, and had to revoke thousands of vouchers already allocated to poor families.
Roberta Smith in the backyard of her Staten Island apartment, 2010.
Prince and Siera touch Roberta's pregnant belly several days after she loses her Section 8 voucher, 2010.
Utilities in the apartment are frequently shut off, 2010.
Roberta walks to the NYCHA offices in Downtown Brooklyn, 2010.
Roberta attempts to get her Section 8 voucher back, 2010.
Roberta thinks she is going into labor, but it ends up being a false alarm, 2010.
Roberta finds lice in the hair of her daughter's friend during a playdate, 2010.
Roberta's eldest daughter Qiera holds her mother's newborn baby, 2010.
A man fixes bikes on Roberta's block in Staten Island, 2010.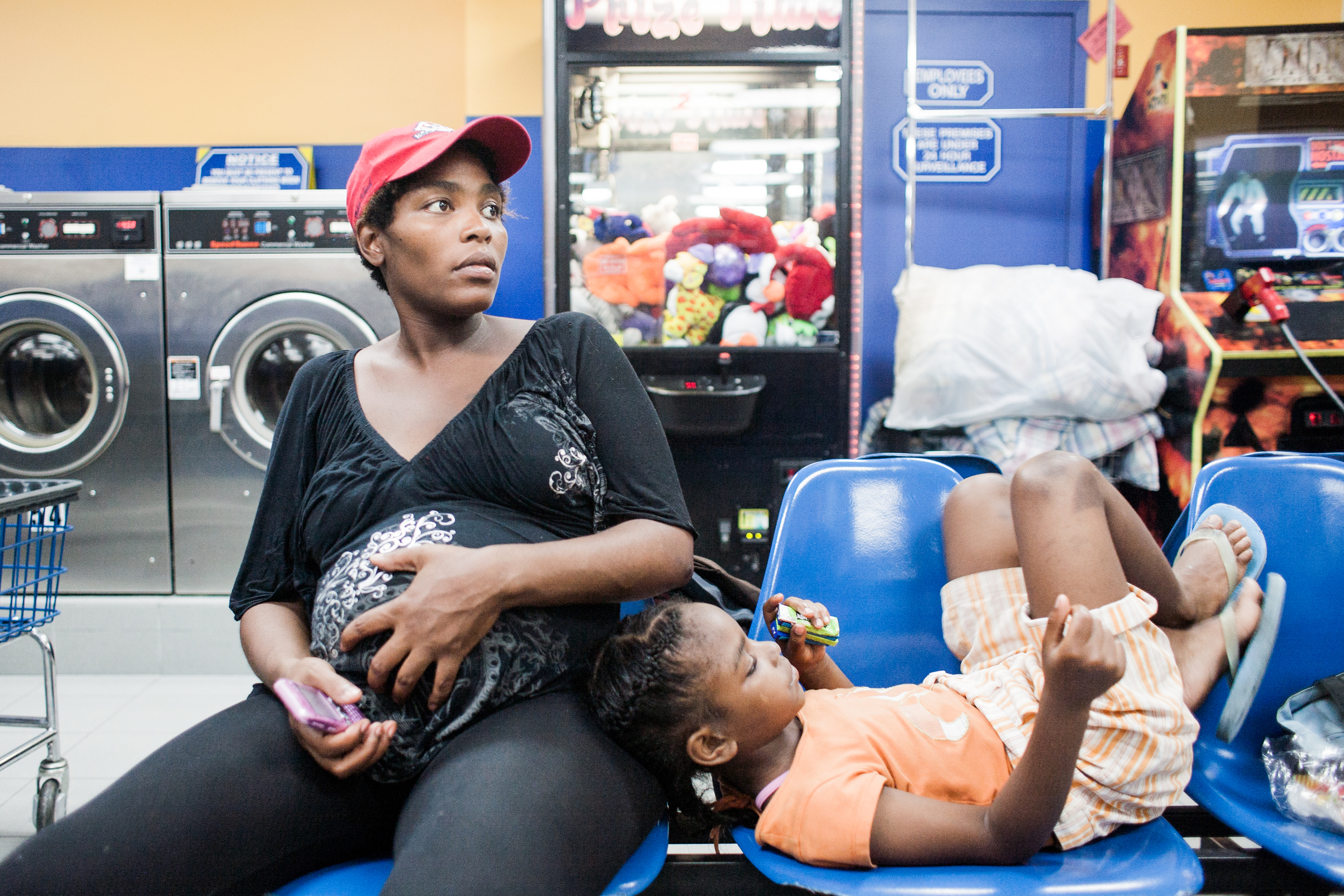 Roberta at the laundromat with Siera, 2010.
The father of Roberta's newborn son holds his baby, 2010.
Kids set off fireworks on the 4th of July on Staten Island, 2010.